Holy Crap! It's @#$%in' playoff time...AND YOUR HERO HAS MADE THE CUT!
Is that over the top? I can never tell. Anywho....
So...do ya wanna see the brackets???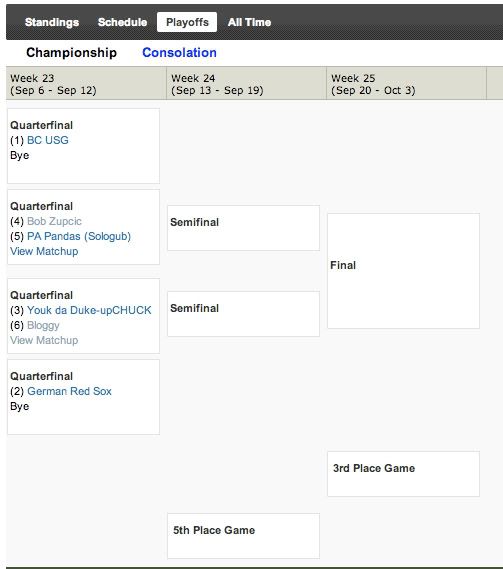 Ben and that German lad get byes because they're
sooooooooooooooooooooooooo
good. Whoo-hoo...lookit me and my awesome win-loss record!! Whatever. Y'll get yours. Good luck to everyone but upCHUCK! UPDATE: I need more words to make this thing publish. PURPLE MONKEY DISHWASHER.