Again, your hero prevails!! David Harnden, if that is your real name, you were no match for my unique combination of awesome and stuff.
Week 11 results and updated standings: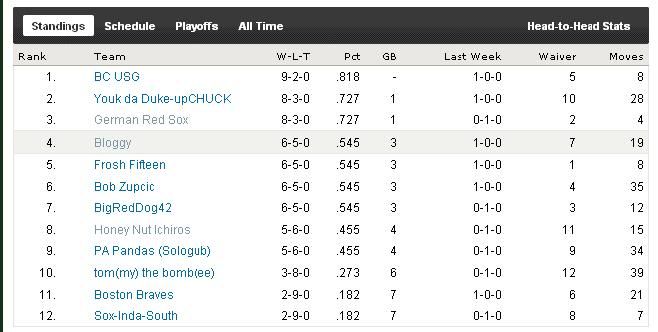 Huge upset this week, as last place Boston Braves takes down the powerhouse German gentleman. Sox-Inda-South's embarrassing run continues, as BobZed absolutely lambasted him this week. If SIS doesn't get his shit together soon, I'm gonna run out of verbs and animated gifs to describe his losses.
Your high scorer this week was UpChuck...who I'm thinking was high-score last week, too. BEN BUCHANAN was kind enough and smart enough to compile total points for the season thus far. Perhaps only because he's at the top of the list: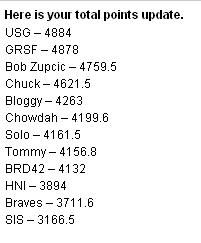 Speaking of USG, your hero faces a tough challenge indeed, as his march towards the playoffs goes right through the current league leader in a battle that will no doubt go down in history. Behold the Week 12 Matches!!!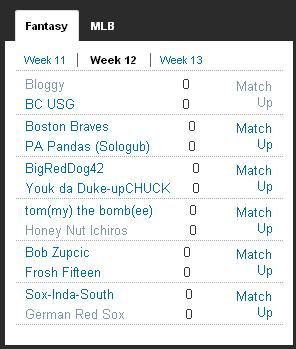 Good luck to everyone except Ben Buchanan!! If that is your real name....