Time for another update on the Yahoo Fantasy Pool, as your hero continues his push towards the playoffs.
I managed to squeak out another victory, even if it doesn't look like it from the final score. Frosh Fifteen and myself were separated by a mere 7 points at the start of Sunday's action, but I had five starters going that day, led by Ted Lilly and his near no-no. VICTORY WAS MINE!!
Here's the final scores for Week 10: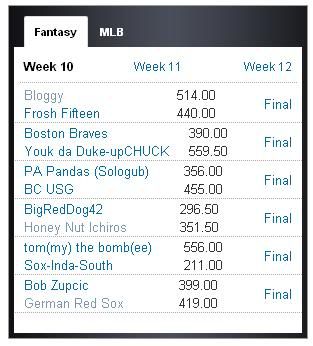 Our German Friend and Bob Z were in a tight race as well...I think within five points of each other on the last day, but just as on the pitch, the German was victorious. Sox-Inda-South is now officially phoning it in as he was simply creamed by Tom the Bomb. High score for the week goes to UpChuck, three and a half more than Tommy.
And so, at the end of 10 weeks, our standings are as follows: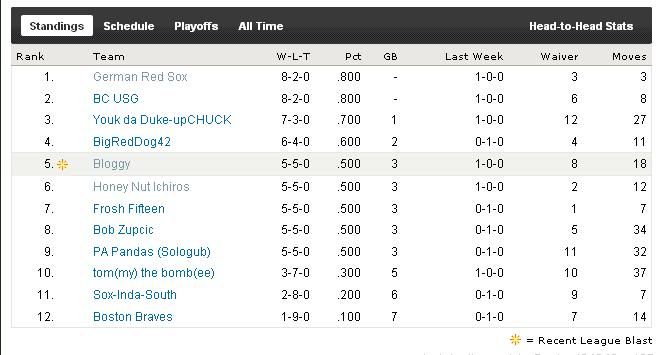 Your hero is tied for 5th with, um, tons of people. But my name is at the top of the list and that's how I like it. It's important for my confidence as I continue my path of destruction. All right...who's next???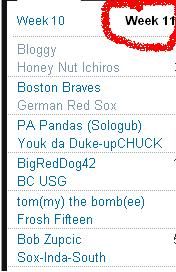 Next up is the dude with the coolest name on the list, Honey Nut Ichiros. Who is actually, um, David Harnden. I think. Well, David Harnden, if that's your
real
name, don't think that you're kickass pseudonym will win you any mercy!
BRACE YOURSELF FOR DEFEAT!