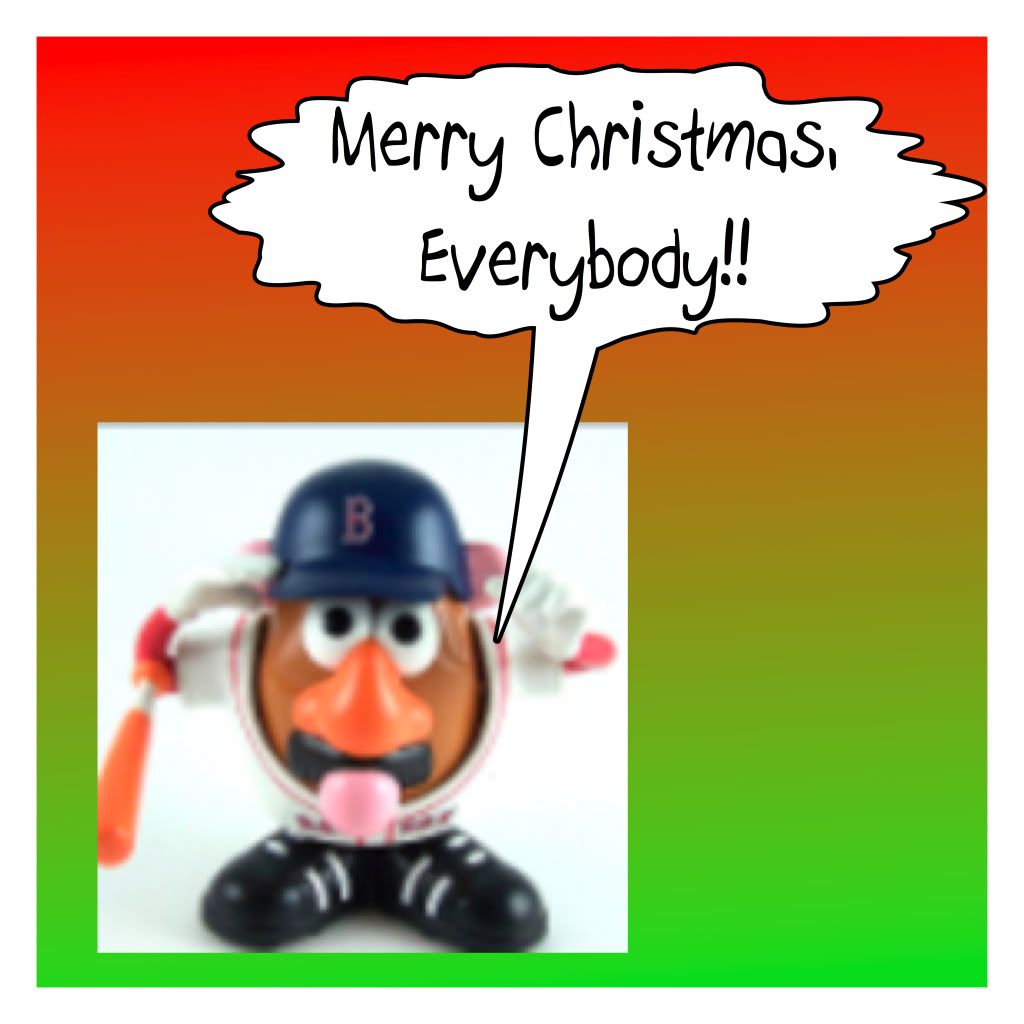 Hello, all.
I meant to post this yesterday (yesterday being Christmas and all), but when I tried, I was under the word minimum...and then I had to go get drunk and eat turkey. But the sentiment was there, my friends.
All the best. Hope you hammered the turkey into you. I hope that Bailey's and coffee gave way to afternoon beers, wine with dinner, and evening scotches. It worked for me, anyhow.
Moreover, though, I hope that you spent quality time with quality people.
Be good to one another.
Go Sox.